Sistahood

52 Week Ongoing Commitment

Full Access to 24/7 Gym Facilities

Unlimited Group Fitness Classes (S45 & Reformer Pilates Upgrades available*)

Creche & Personal Training Services Available

Sista Core

52 Week Ongoing Commitment

Gym-Only membership (Reformer Pilates Upgrade available*)

Full Access to 24/7 Gym Facilities

Creche & Personal Training Services Available

Reformer Pilates

1, 2, 3 or 4 sessions per week

Available as a standalone membership or add on for existing memberships

Sista Core Month-to-Month

Gym-Only membership (Reformer Pilates Upgrade available*)

Full Access to 24/7 Gym Facilities

Creche & Personal Training Services Available

Sistahood Month-to-Month

Full Access to 24/7 Gym Facilities

Unlimited Group Fitness Classes (S45 & Reformer Pilates Upgrades available*)

Creche & Personal Training Services Available

Sistahood U19 Month-to-Month

Full Access to 24/7 Gym Facilities

Unlimited Group Fitness Classes (S45 & Reformer Pilates Upgrades available*)

Creche & Personal Training Services Available
S45 Upgrade
$4.95 pw

When it comes to group fitness, Sista Fitness is renowned for its S45 classes. S45 is the ultimate HIIT (high intensity interval training) workout. Taking place in our dedicated functional space, participants are put through an intense fitness circuit involving a combination of weight based and cardio exercises. No two classes and the same and you will always leave wanting to come back for more!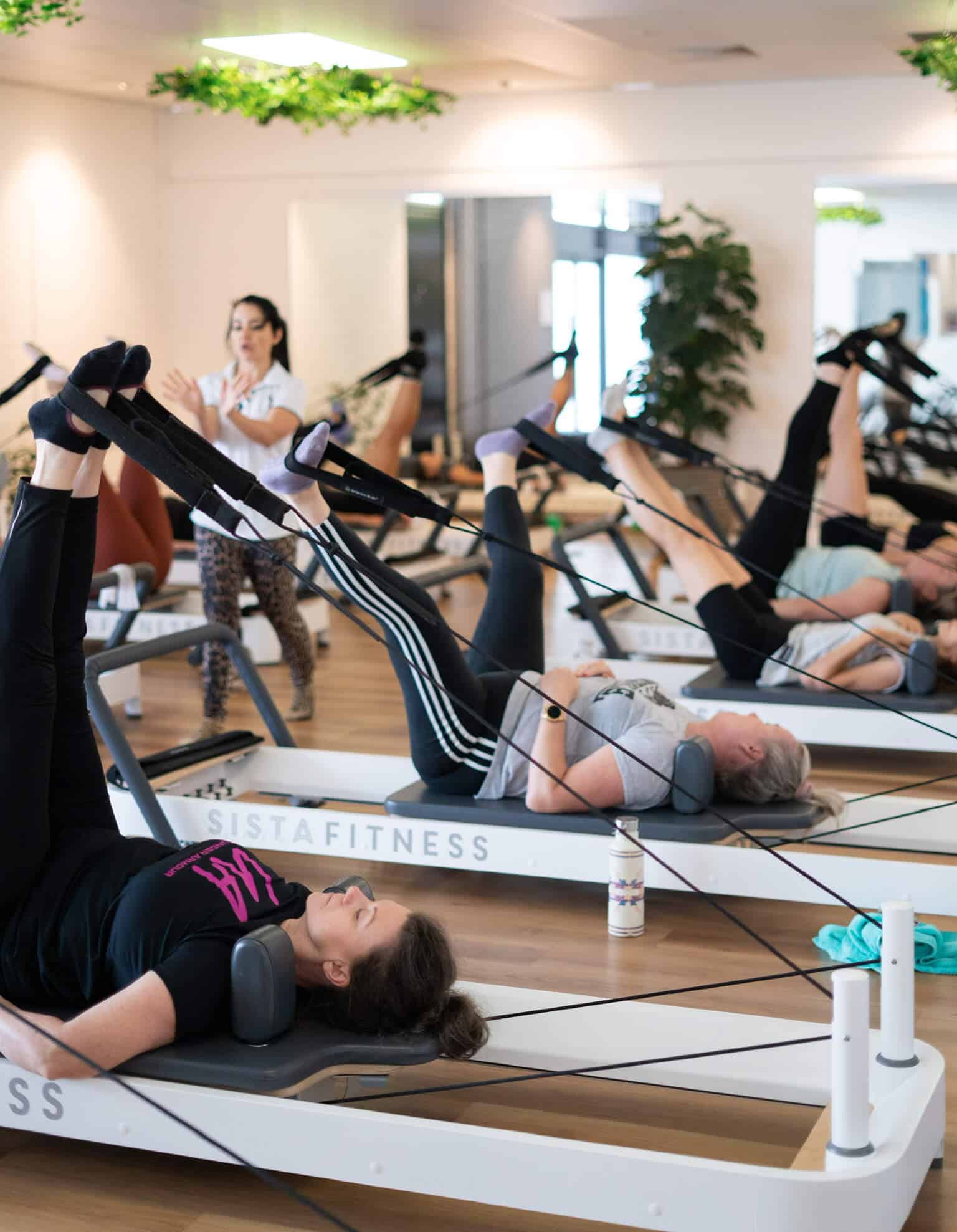 Reformer Pilates Upgrade
1x Class pw = $14
2x Classes pw = $22
3x Classes pw = $30
4x Classes pw = $40
Reformer Pilates is similar, yet quite different to mat based pilates; the biggest difference is that it is done using the reformer beds. The beds increase the repertoire of exercises and degree of difficulty thanks to the varying levels of resistance. Reformer Pilates is a full body workout that is aimed to shape and tone your muscles, whilst still concentrating on activating and strengthening your core. It also focuses on breathwork and balance, and will only take you a handful of sessions before you are hooked! *Reformer Pilates only available at Midland and Harrisdale locations
Multi-Club Access
$4.00 pw
Our Sista Fitness clubs are located right in the heart of many social, residential and business hubs and more than one facility may be conveniently located to you. On top of that, each of our locations offer different experiences for our members. There's no need to limit yourself to one Sista Fitness club; with our multi-club upgrade you can visit them all! You will be required to sign up to one as your home club and from there, you can upgrade your membership to access multiple sites across WA.
Specialised PT Services
30min Casual PT = $50
Specialised PT Services In addition to 1-on-1 coaching, our trainers are available for a number of specialised services that will help you advance further in your journey. Gain an in-depth understanding of your body and evaluate your body composition TGA approved Scanner. Invest in a personalised program that is tailored specifically around your ability, needs and goals. Get started on your health & fitness journey through our Blueprint and Kickstart packages. We'd love to discuss your goals in more detail and together, create a plan to help you achieve them.
CRÉCHE PACKS​
FUN FOR MUM AND THE LITTLE ONE​
Creche Packs/Upgrades vary depending on your home club. Please enquire below for further information.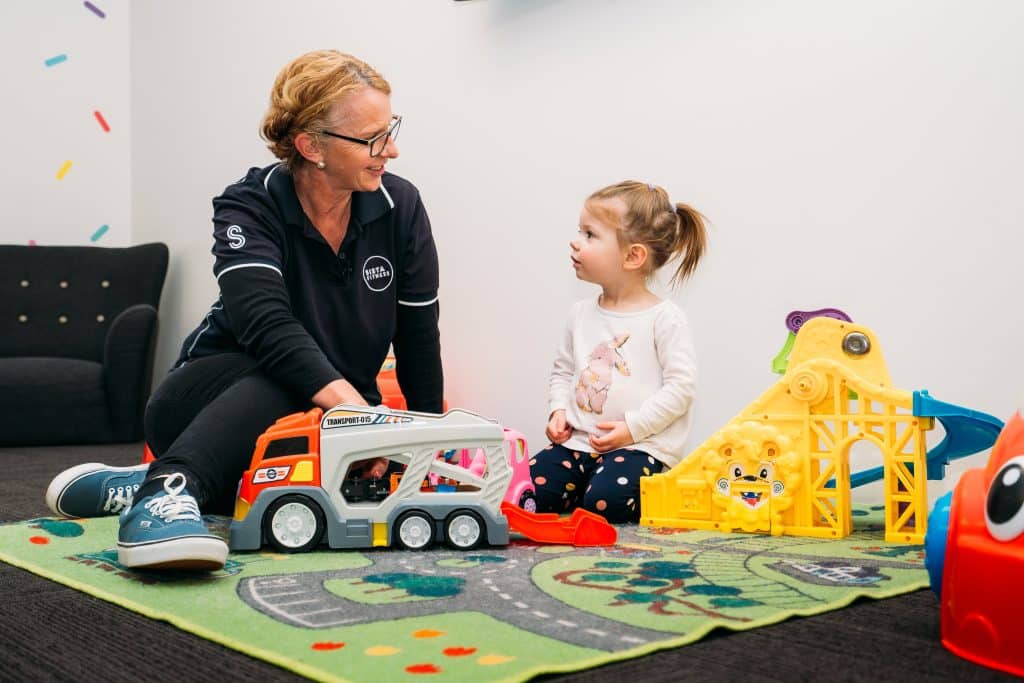 Are you working towards a specific health and fitness goal? Perhaps you require a little extra motivation and guidance on the gym floor? Or maybe you're making a slow return to the gym following an injury, surgery or pregnancy?
No matter your needs, our group of talented and enthusiastic personal trainers are ready to work alongside you to help achieve your goals.
Personal Training At Sista Fitness
12 Pack: $47 per week (for 12 weeks)​

24 Pack: $88 per week (for 12 weeks)

36 Pack: $123 per week (for 12 weeks) ​

52 Pack: $40 per week (for 52 weeks)​

104 Pack: $78 per week (for 52 weeks)​

156 Pack: $117 per week (for 52 weeks)​
What's even better is if you choose to sign up as a member on the back of your casual visit, we will wipe the price off your membership cost.
So, what more are you waiting for? Stop procrastinating and sign up for a casual visit today! Let this be the first step towards a happier and healthier you.
*Excludes Reformer Pilates. For a casual Reformer pass, please contact Sista Fitness Midland directly.
Casual Pass
Choose how you train with your casual pass