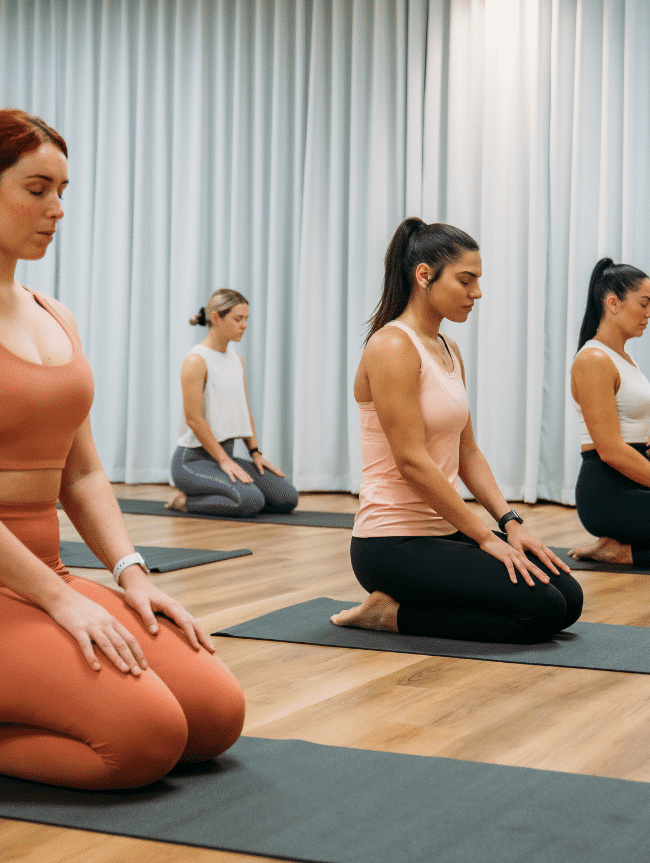 Wellness At Sista Fitness
Wellness is multidimensional, aiming to improve both your physical and mental health and wellbeing. Along with the physical benefits you experience with exercise, wellness classes will improve your mental, emotional and spiritual state, as well as enhance your social connections and the environment you surround yourself with.
There's no better way to compliment your jam-packed gym schedule than diving into our wellness offering. 
Allow your muscles and mind to move gently through our Yoga, Pilates, BodyBalance and Stretch sessions. Embrace the slower pace of our Wellness classes and take the time to focus on your breathing, flexibility and posture.
Members can attend a host of Wellness classes each week. We even have a dedicated "Wellness Wing" at our Midland club, where our offering expands to include Reformer Pilates. 
YOGA
Yoga is a well-rounded class incorporating physical postures, breath control, meditation and relaxation. We offer a range of Yoga classes catering to all levels from beginners to advanced. Beginners will learn the fundamentals of Yoga postures and how to position themselves properly and safely. More experienced classes will challenge participants through advanced variations and longer posing time.
PILATES
Pilates is a unique method of body control and conditioning – stretching and strengthening the muscles, while improving flexibility and balance. Pilates aims to achieve core stability and improve posture.
BODY BALANCE CLASS
During BodyBalance an inspired soundtrack plays as you bend and stretch through a series of simple yoga moves and embrace elements of tai chi and Pilates. Breathing control is a part of all the exercises, and instructors will always provide options for those just getting started. You'll strengthen your entire body and leave the class feeling calm, centred and happy.

   STANDARD CLASS
STRETCH
Dedicate time and attention to your muscles through our Stretch classes. Sessions are designed to help you recover better and prevent injury; two benefits that will maximise your performance during higher intensity sessions during the week.
Ready to Get Started?
Start with one of our affordable plans. There's something for everyone.