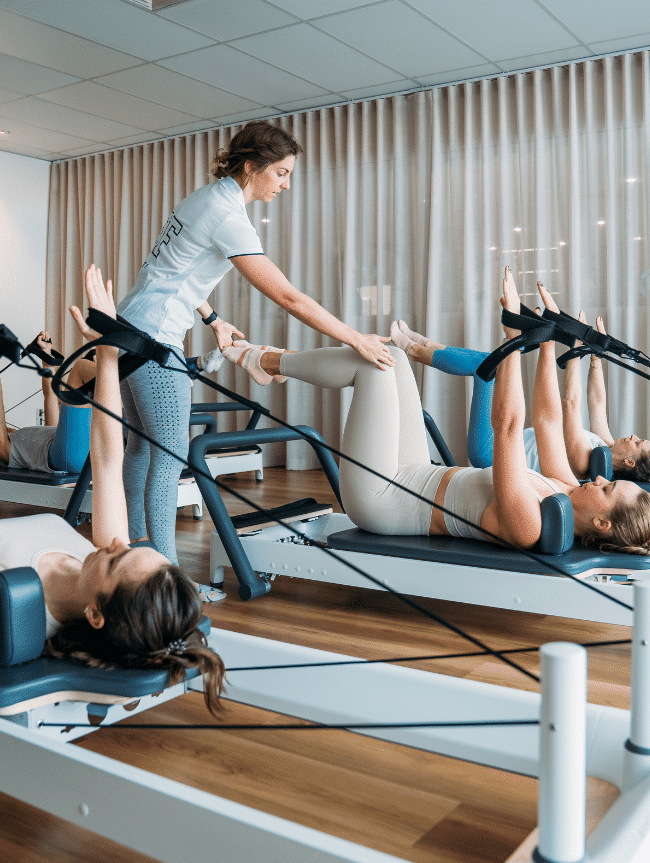 Reformer Pilates
Looking to add a spring into your Pilates workout? Then why not try Reformer Pilates!
Reformer is similar yet quite different to mat based Pilates; the the biggest difference is that it is done using the Reformer beds.
There is also an increase in the repertoire of exercises and degree of difficulty thanks to the varying levels of resistance.
Although the basic movements are the same, the Reformer beds, straps and springs add many layers onto your workout.
Reformer Pilates is a full body workout that is aimed to shape and tone your muscles, whilst still concentrating on activating and strengthening your core. It also focuses on breathwork and balance.
It only takes a handful of sessions before you're hooked!
Ready to take the leap into the world of Reformer? Try it today at Sista Fitness.
PRICING
Casual Class: $40 per session
Memberships (no lock in contract, minimum two-month commitment):
One Class: $20 per week
Two Classes: $33 per week
Three Classes: $40 per week
For member upgrade pricing, please contact us today. Reformer Pilates is exclusive to Sista Fitness Midland.
Ready to Get Started?
Start with one of our affordable plans. There's something for everyone.